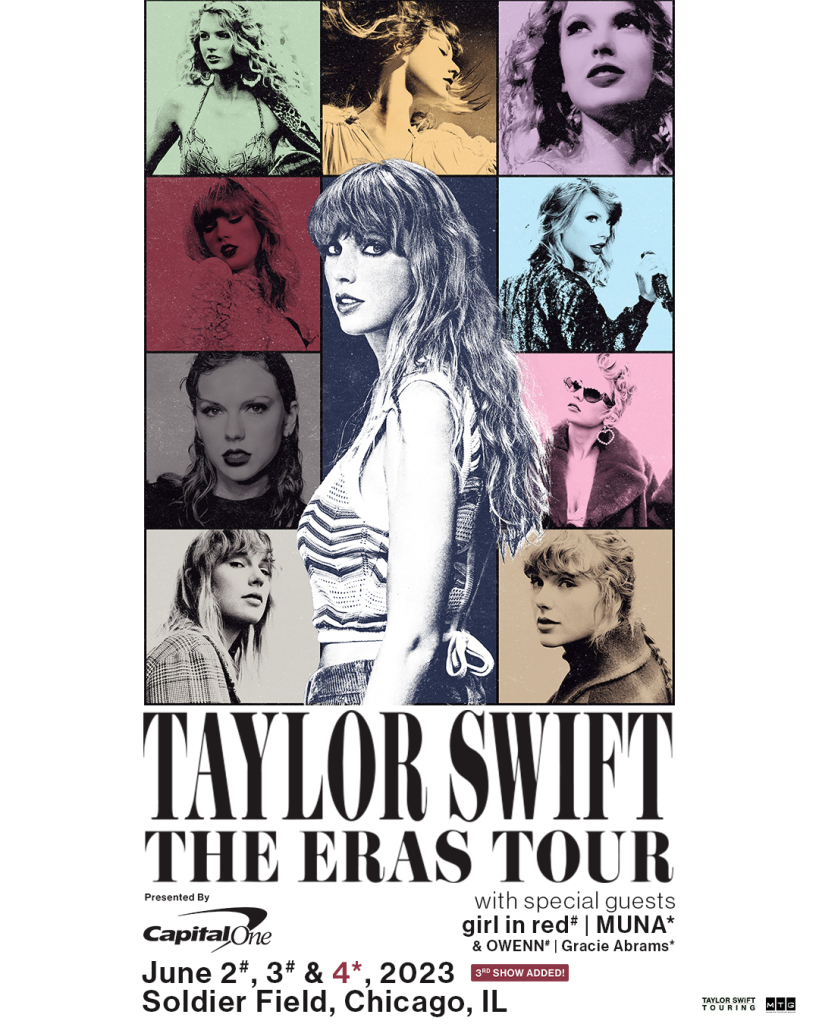 99.5 PKR welcomes TAYLOR SWIFT fet. girl in red, MUNA, OWENIN, & Gracie Abrams to Soldier Field
Friday June 2, 2023
Saturday June 3, 2023
Sunday June 4, 2023
**Because of overwhelming demand, there will not be a public on-sale on 11/18/22
99.5 PKR congratulates Jasmine from Fond du Lac, Steve from Appleton, & Whitney from Menasha – winners of our Taylor Swift tickets!
Taylor Swift brings The Eras Tour to Soldier Field in Chicago.. a career retrospective!
** 11/14-11/18 Text in a photo of you from around 16 years ago – right when Taylor began her career!  Dig into your phone, social media, or the cloud and find that perfect pic from around 2006..ish.  Then text it to us at 855-995-1049.   We'll feature those photos on this page!
** 11/14-11/18 Visit us right here for a second chance to win – look for it below!
TICKET ON SALE DATE: **Because of overwhelming demand, there will not be a public on-sale on 11/18/22
ABOUT THE ERAS TOUR:   Taylor Swift | The Eras Tour is the upcoming sixth headlining tour by Taylor Swift. Having not toured for her 2019–2020 studio albums due to the pandemic, Swift will embark on the Eras Tour in support of all her albums including her latest record, Midnights which came out in 2022. Taylor Swift described the tour's concept as a "journey through all of my musical eras".