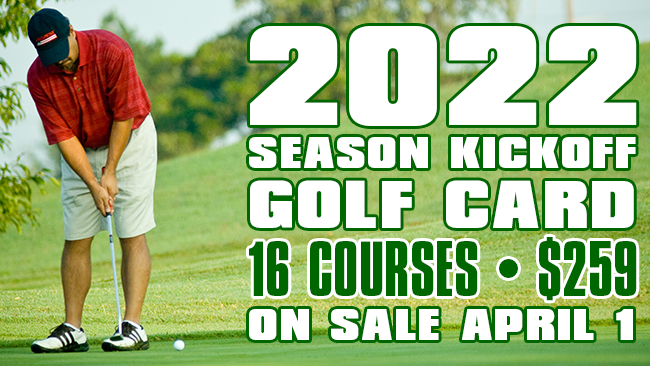 The Season Kick Off Golf Card is coming back!
On Sale:   Friday, April First at 9:00am
We'll have a LIMITED number of these valuable golf cards, valued at over $700 with a discounted price of $259.  This makes your experience at about $17 per round!
FAST FACTS
No restrictions, no black out dates (tee time required).
18 holes on each course with a Golf Cart included.
Limited number of cards sold, just 215 available
Listen on this radio station for spotlights of each course throughout March
On sale Friday, April 1.  Once they're sold out, they're gone!
Get back in the 'swing' of things with this discounted golf card. Spring Fever will hit. Be ready with a summer & fall filled with golf at many local golf courses.  Use these for gifts, for holidays, for your employees.. and be sure to buy one for yourself.  Can't golf at all the courses? Run the numbers and you'll STILL be saving money on the courses you do play. And you can share the card with your family & friends.
—–COURSES—-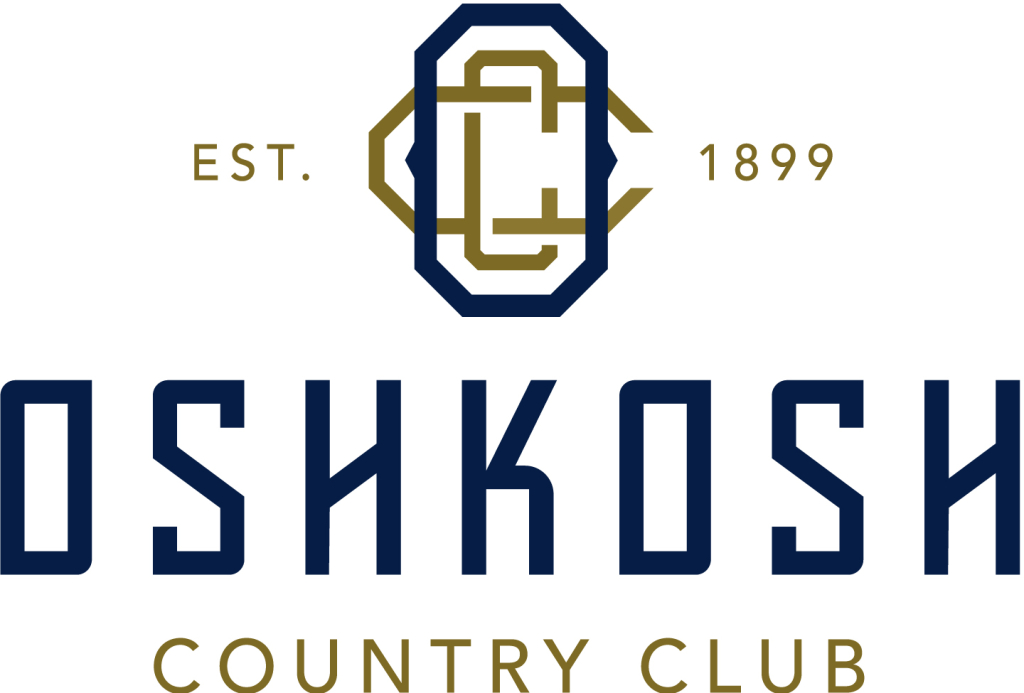 Oshkosh Country Club is an exciting 18-hole golf course located off Ripple Avenue in Oshkosh and Highway 45 that is now open to the public.    That's right, this private course is now open to the public.  And this is the FIRST TIME this course has been made available on the Season Kick Off Golf Card! From the longest tees it presents 6,312 yards of golf for a par of 71. Oshkosh Country Club not only provides a pristine golf course, but they also serve the as the area's premier dining experience at TJ's Highland Steak House located in the country club facility.  Call for tee times, restaurant reservations, lessons or memberships. Public tee times closed on Thursday for members only.
---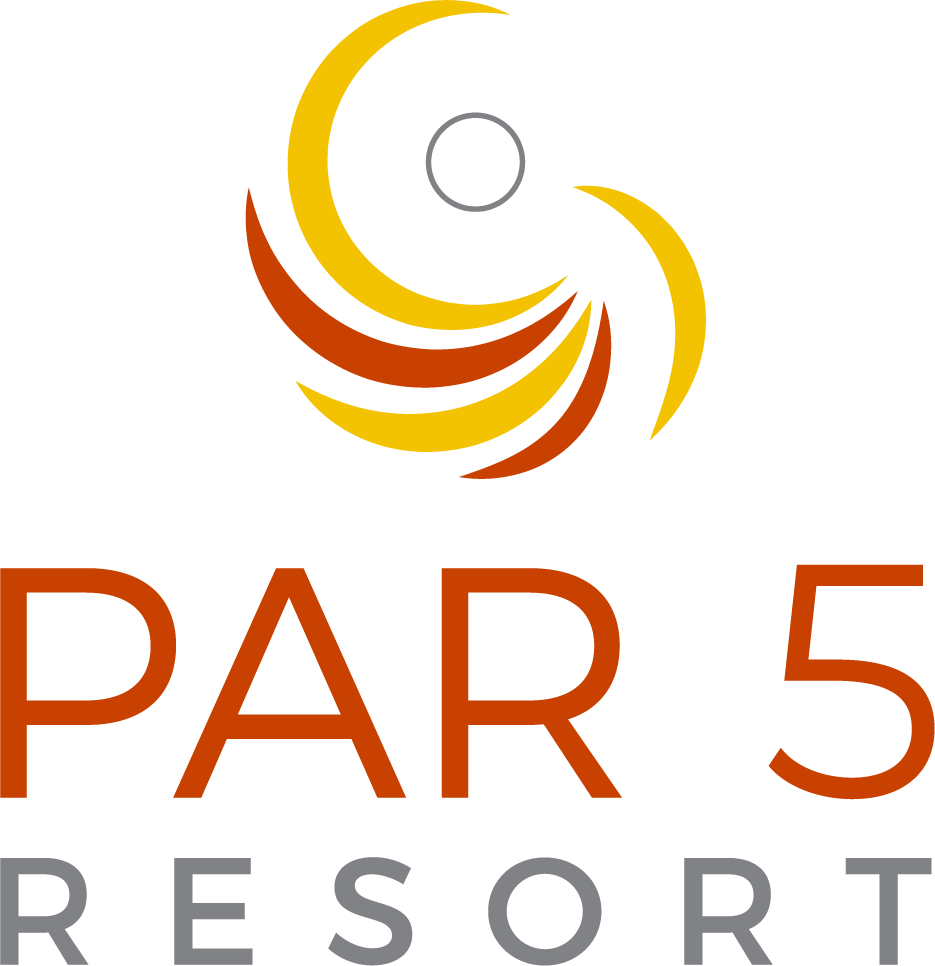 Par 5 Resort – previously known as Fox Hills Resort – is one of Northeast Wisconsin's finest golf facilities with 45 holes of golf, featuring the 18-hole links course of The National and the skillfully landscaped 27-hole parkland-style course of Fox Creek encompassing the resort. The National is our 18-hole, links-style course and combines the best features of a links course with vast sand areas, sculpted mounds, double greens and 16 acres of water hazards.
—-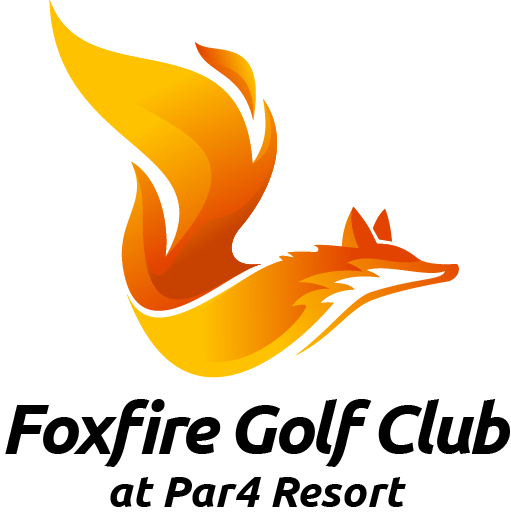 Foxfire Golf Club at Par 4 Resort is an acclaimed 18-hole bent grass course is a blend of traditional Scottish links and scenic Midwestern courses located in picturesque Central Wisconsin in the heart of Waupaca County's Chain O'Lakes. The Par 4 Bistro offers everything from a quick sandwich at the turn, to cocktails and lunch after a round and a full menu dining room. Come to where nature's splendor meets the outdoor adventurers' playground, you will discover that Foxfire Golf Club at Par 4 Resort is the ideal choice for both business and pleasure.
—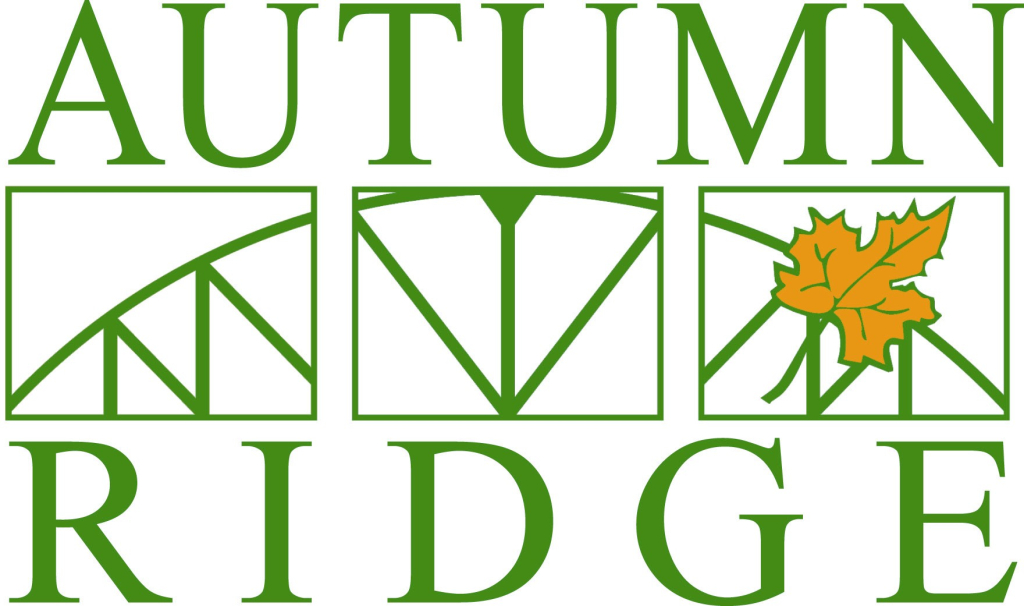 For 18 years, Autumn Ridge Golf Club in Valders, Wisconsin has welcomed golfers of all ages and ability to experience an unforgettable round of golf. Opened in 1996, Autumn Ridge has become known as the hometown location for golf the whole family can enjoy. Centrally located between Green Bay, Appleton, Fond du Lac and Milwaukee, Autumn Ridge Golf Club is only a short drive away!
—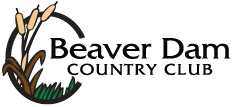 The Beaver Dam Country Club is one of Wisconsin's finest golf course and banquet facilities, located two miles northwest of the City of Beaver Dam on Highway 33. The Par 71; 6000-yard course was designed in the mid 60's and offers small, elevated greens, mature trees and well-placed bunkers. The well-manicured greens and fairways afford the player challenges on each and every hole.
—–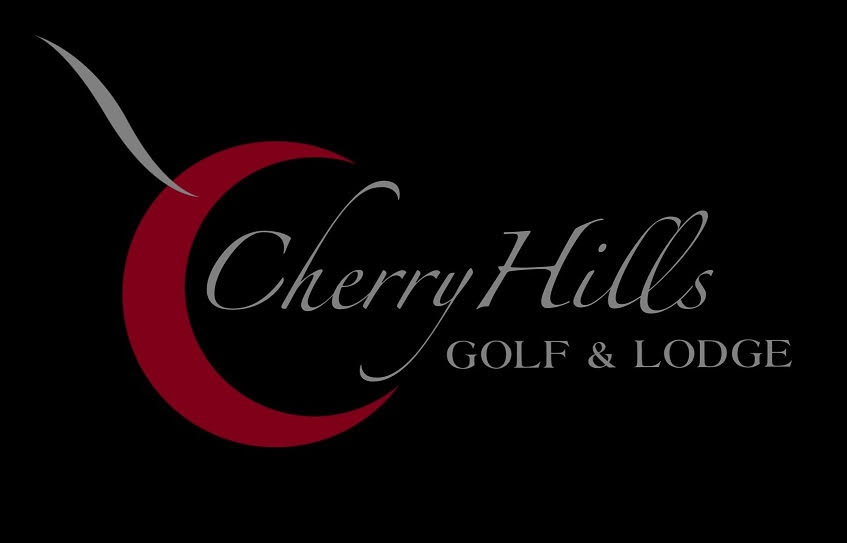 Cherry Hills Golf And Resort is an 18-hole, par 72 public golf resort located in beautiful Door County, Wisconsin. With gentle elevation changes, strategically placed bunkers, and rolling greens Cherry Hills provides skilled golfers a suitable challenge while remaining equitable for recreational players. Come stay, play, and enjoy! Amenities include a lodge with amazing panoramic views overlooking the golf course from every room; a spacious bar & grill room with indoor and outdoor seating; grass practice facility; and full golf shop.
—



Far Vu Golf Course has been providing a great round of golf for over 50 years. Set in a quiet country setting Far Vu offers 18 challenging golf holes. Set far away from highway and noise pollution, Far Vu is perfectly located between Oshkosh and Fond du Lac. This mature 18-hole golf course offers every type of golfer a unique enjoyable golf experience. Far Vu offers three sets of tees boasting over 6200 yards in length.

——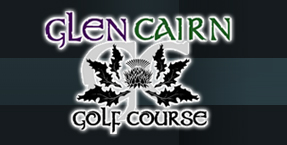 Glen Cairn Golf Course invites you to come celebrate its over 30 years of golf in 2022 and enjoy it's 18-hole golf course which winds through 6200 yards of woodland, marshlands and rolling meadows.  Enjoy all of the new featured comforts in 2021. Cleverly hidden, only 20 minutes from Waupaca, Glen Cairn Golf Course where working people come to play.

—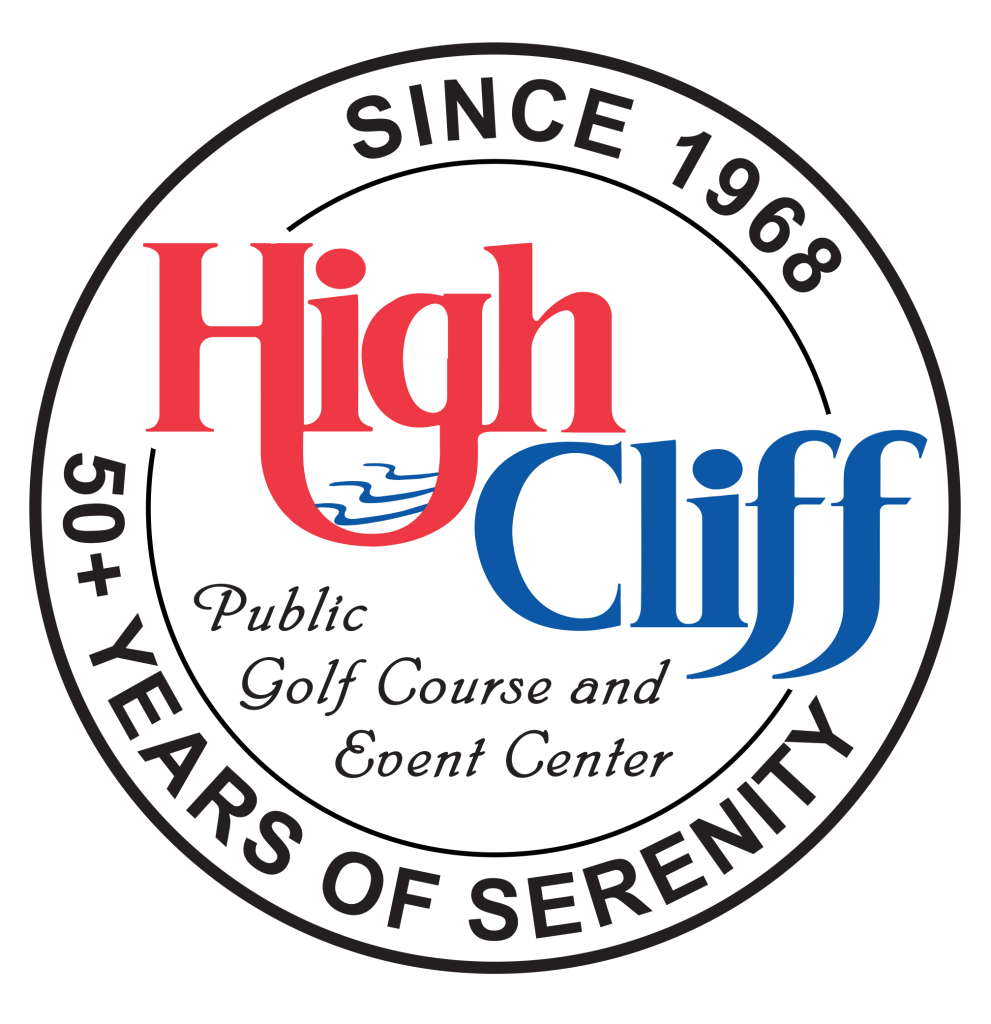 High Cliff Golf Course offers a beautiful nature walk or ride through the picturesque Niagara Escarpment next to High Cliff State Park where you will cross the path of many animals including deer and turkeys. If your game needs a tune up or are new to the game of golf, stop in and visit one of our 3 Golf Professionals. High Cliff Golf Course and Event Center… your spot to golf, eat, relax, and celebrate! Come see why we are Best of the Valley 7 years in a row. See you soon!
—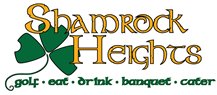 Shamrock Heights Golf Course has become one of the oldest and most scenic golf courses in Northeast Wisconsin. Located in the heart of the Wolf River Valley on the north side of New London, Shamrock Heights offers a rich history and a professional atmosphere, making it the perfect place for any golfer. If you have a passion for golf, then you've come to the right place. Shamrock Heights is one of the finest golf facilities in Wisconsin, and we're happy to share our New London golf course with you.
—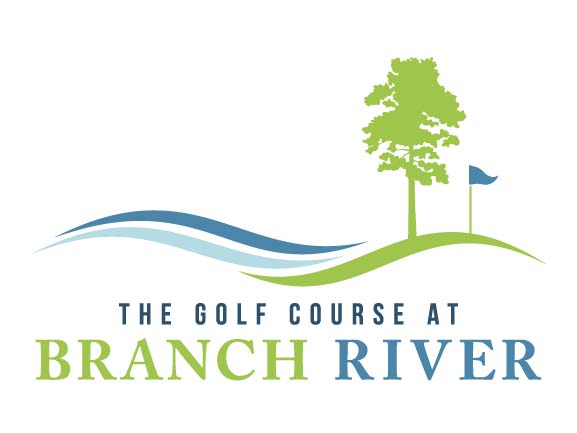 The Golf Course at Branch River is located five miles west of Manitowoc, Wisconsin in the village of Branch. The Golf Course at Branch River, once known as Branch River Country Club was founded in 1956. The once private country club is NOW OPEN TO THE PUBLIC and provides one of the best golf courses in Northeast Wisconsin.  Surrounding the clubhouse that features a full-service bar, grill, banquet facility and locker rooms,  are 270 acres of rolling and wooded land that provides the setting for an outstanding 18-hole golf course.

—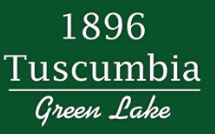 Tuscumbia Golf Course is Wisconsin's oldest and friendliest place to enjoy a challenging and spirited round of golf. Founded in 1896, Tuscumbia is nestled in the charming and historic resort community of Green Lake. Tuscumbia's grounds are maintained in top-notch condition throughout the golfing season, from the majestic evergreens, maples and oaks to the magnificent park-like setting. Tuscumbia maintains a wealth of tradition that has a certain allure, whether you're a novice or seasoned professional, golf at Tuscumbia promises to be one of the most memorable rounds you will ever play.
—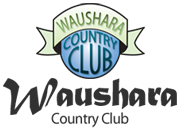 Waushara Country Club is a 27-hole, public golf course that offers great membership rates. We are located in the heart of Central Wisconsin. With 27 holes to offer, you'll find that Waushara CC is the place for all of your golfing needs. WCC features bent grass tees and greens and can play from 6,300 yards from the tips with a 127 slope. Discover why so many already enjoy the incredible, yet affordable benefits of membership at Waushara Country Club.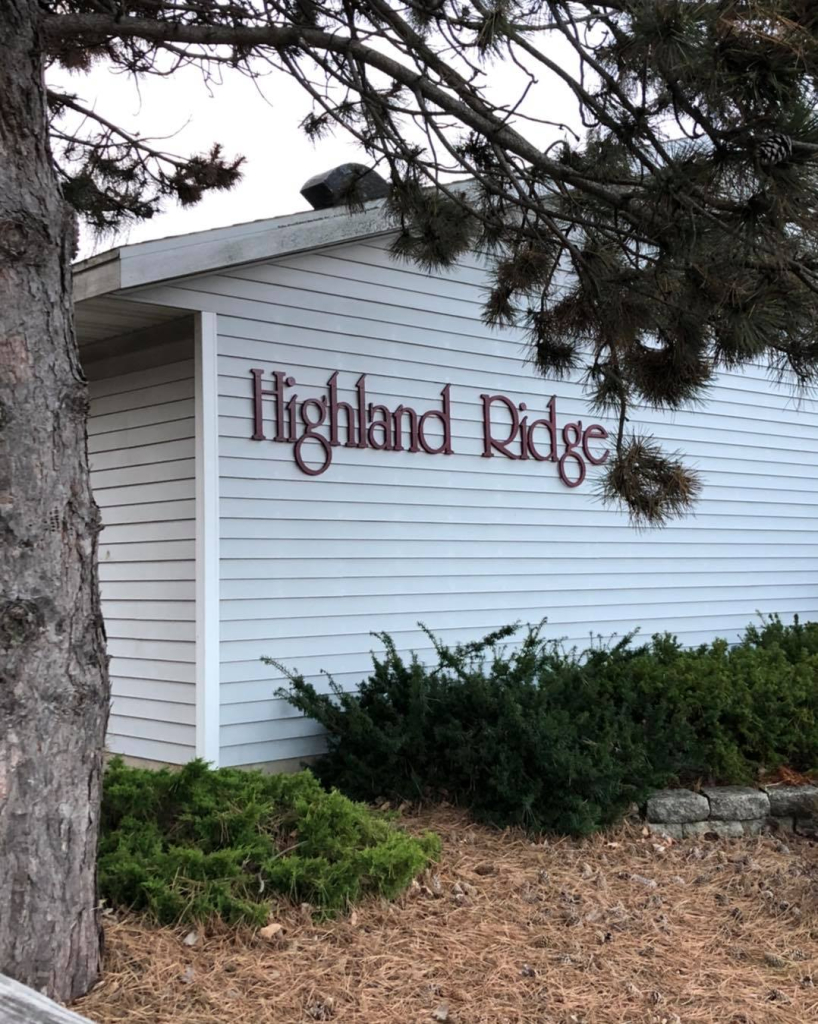 ---
Highland Ridge Golf Course, locate din DePere.   You can golf this  Family friendly 9 hole golf course twice with the Golf Card! Fun and challenging for all skill levels. Gentle rolling terrain that is scenic and walkable. Carts available. Driving Range, chipping and putting green. Full bar and grill with indoor and outdoor seating.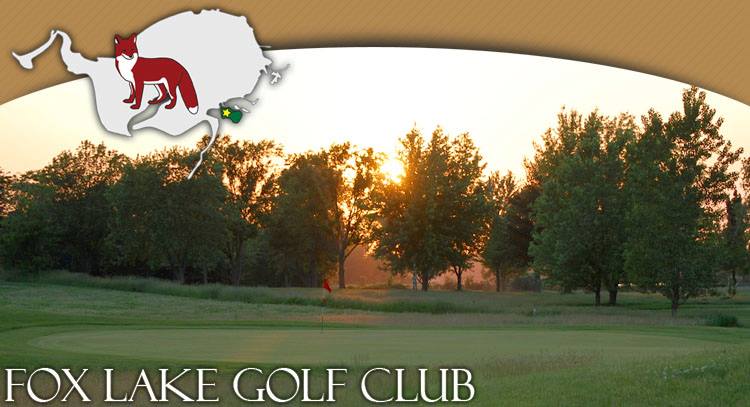 Fox Lake Golf Club in beautiful Fox Lake. 
Founded in 1922, the Fox Lake Golf Club featured a picturesque 9-hole lakeside course which was expanded to an 18-hole golf course in 2004.  The new link style holes boast large greens and are interchanged with the original wooded holes featuring small greens. Fox Lake Golf Club takes pride in the pristine condition of our course and landscape and offers 4 tee box options on each hole, which are sure to challenge golfers of all skill levels!  Once you are finished with an invigorating round, be sure to stop at the clubhouse and enjoy a refreshing beverage and our food options.     Come join the relaxing atmosphere at Fox Lake Golf Club on beautiful Fox Lake!